Helping Our Four-legged Friends
---
On May 20, Staff Electric presented a gift to The Wisconsin Humane Society to cover the cost of 101 spays and neuters in honor of their 101st year in business.
The Wisconsin Humane Society is committed to providing care and shelter to homeless animals. They offer pets for adoption and foster care, and provide affordable services such as vaccine clinics and spay/neuter operations which are critical for controlling the pet population.
Senior Project Manager, Don Zimmerman, nominated the organization for the donation because: "My biggest thing is people who get pets and then decide they don't want them," he said. "It's so unfair to the animals who just want a family."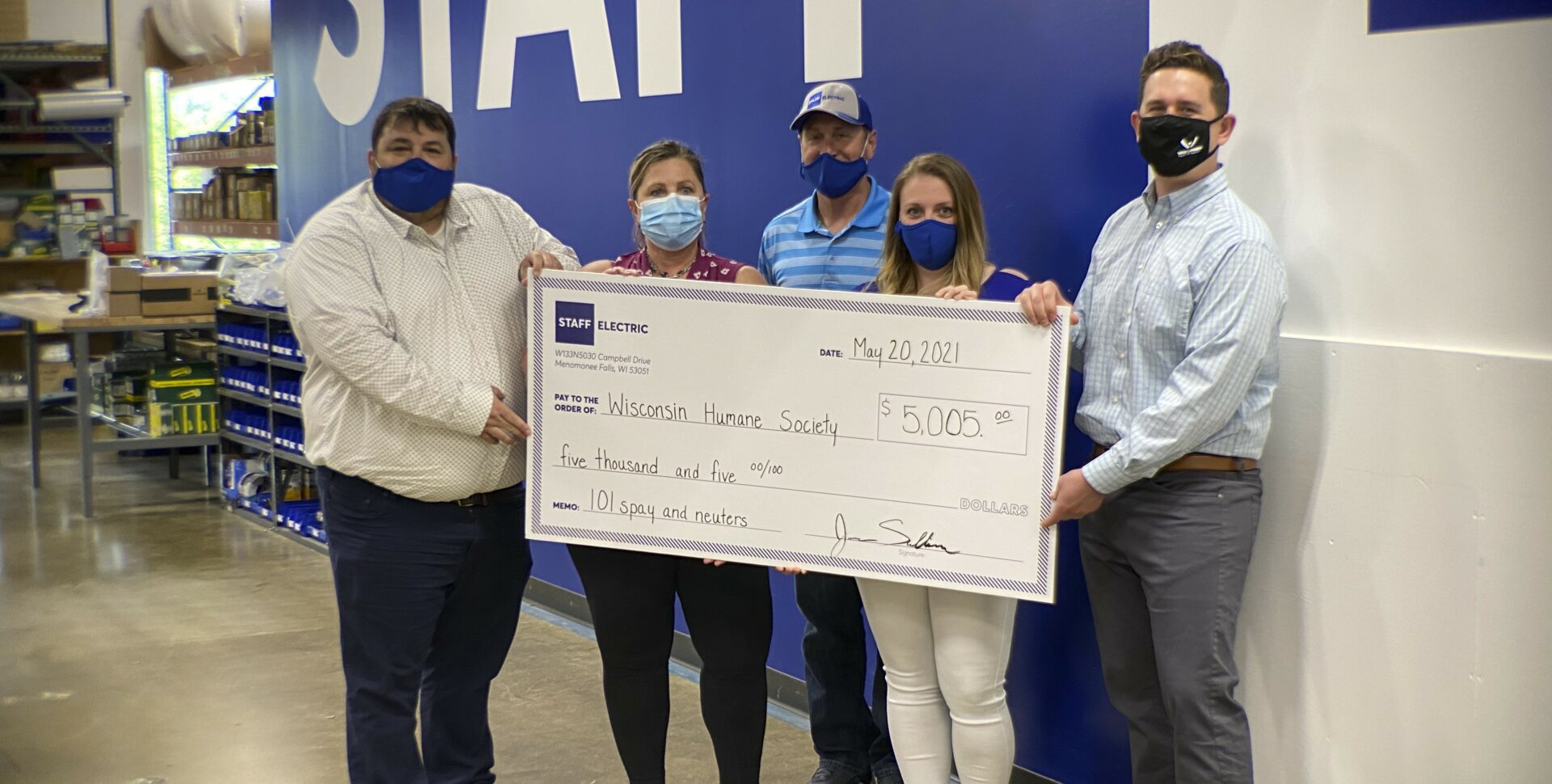 The Wisconsin Humane Society's Corporate Philanthropic Advisor, Billy Zakrzewski, spoke on the impact of the donation: "The Wisconsin Humane Society is humbled to have been chosen by the passionate employees of Staff Electric as a beneficiary for your 101 Acts of Kindness initiative. The wonderful generosity of Staff Electric will play a critical part in providing essential care to local animals and the families who love them.
With your support, WHS was able to provide 101 spay/neuter surgeries for animals in our care. Every dog or cat adopted from WHS has been provided these procedures to help avoid overpopulation as well as provide animals a healthier and longer life by avoiding health complications aligned with reproductive diseases.
Congratulations on your 101st anniversary and a heartfelt thank you from all of us at WHS and the many animals we serve. We cannot thank you enough for your wonderful generosity!"