On May 19, Staff Electric presented a gift to The Ronald McDonald House Charities (RMHC) – Eastern Wisconsin. The gesture was in honor of Staff Electric celebrating their 101st year in business through 101 Acts of Kindness.
Founded in 1974, RMHC is a non-profit organization that provides compassionate care to families when they need it most. For families who travel far for their child to receive medical care, RMHC offers overnight stays, meals, and other supportive programs.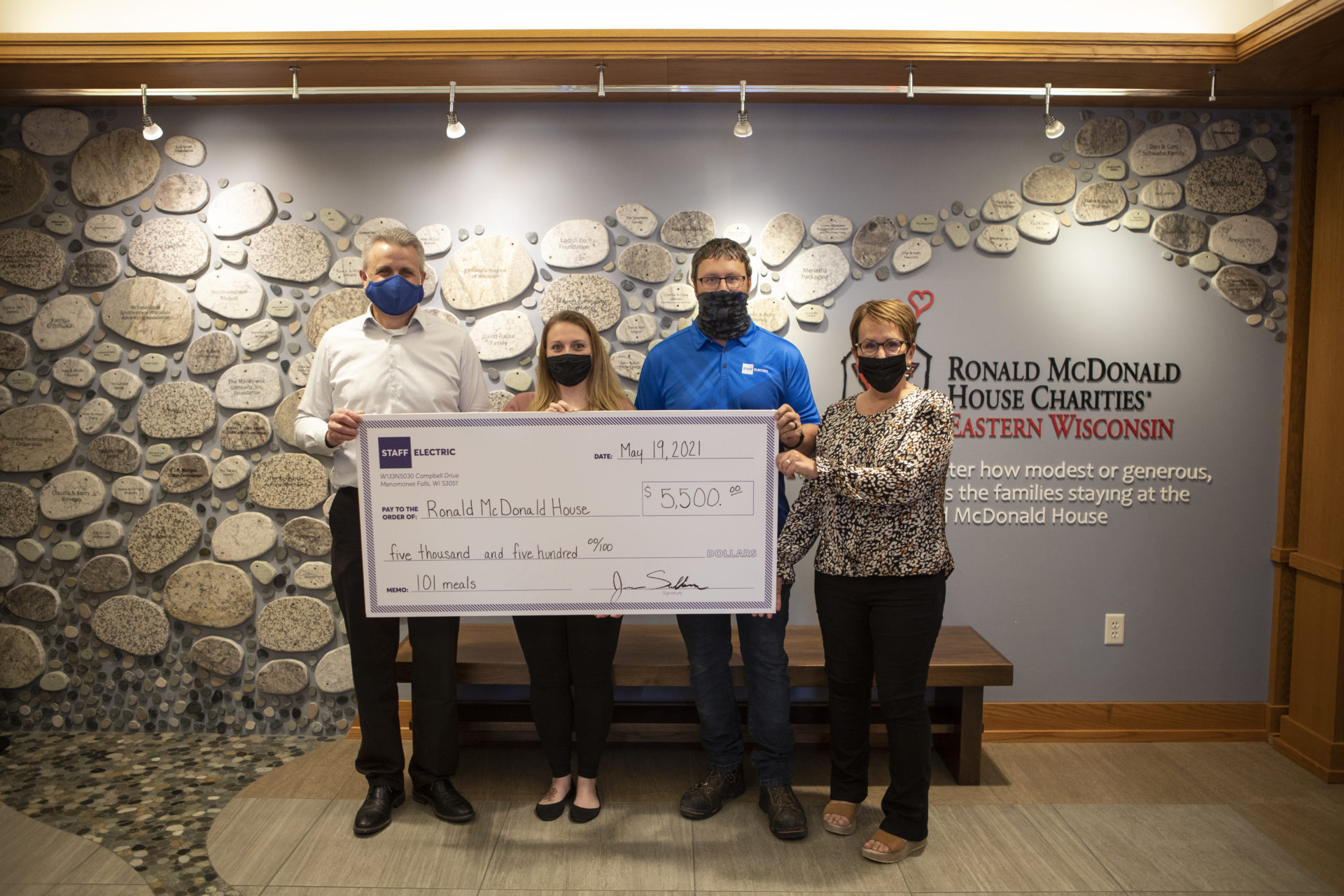 Two Staff Electric employees—Foreman Justin Schroeter​ and Project Coordinator Angelika McKenzie​—nominated RMHC to receive a charitable donation, as both share a connection with the organization.
When Angelika's newborn son had to stay in the NICU, she and her husband were introduced to RMHC. "We were fortunate to live close to Children's Hospital and drive back and forth as needed," she said. "Just knowing Ronald McDonald House was an option really touched me, because we could have needed their accommodations. They are a blessing to families trying to remain whole while going through trying times."
Justin Schroeter​, who also nominated RMHC, said: "I witnessed firsthand how Ronald Mcdonald House provides a home away from home for families who need it. From food to entertainment for the kids, they strive to help ease the burdens of everyday life and allow families to be together and focus on what matters most."
RMHC has partnered with Egg & Flour to provide 101 meals to families staying at RMHC on behalf of Staff. The Act of Kindness kicked off with a Mother's Day feast, and the 101 meals will be served through Father's Day. In addition, Staff is providing special Father's Day swag bags.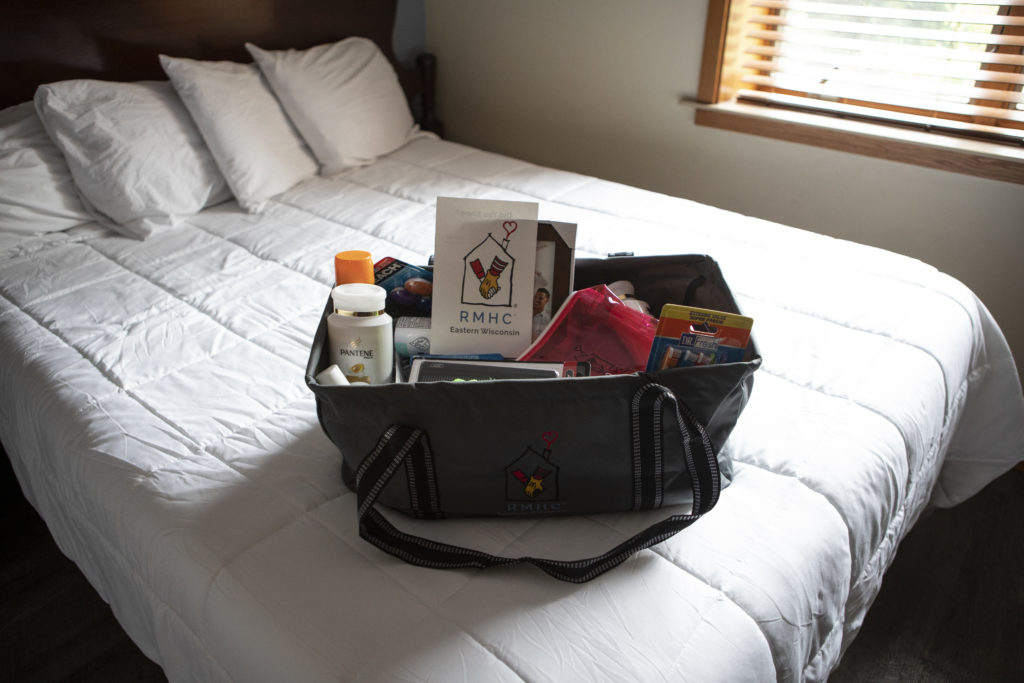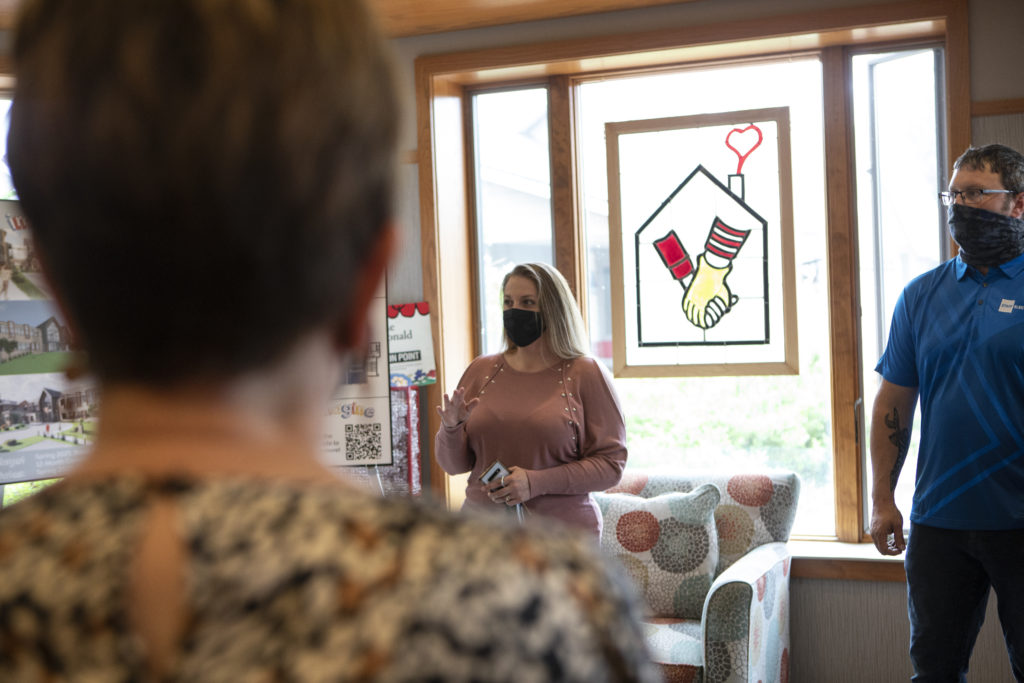 RMHC's Director of Philanthropy Bridget Kesner spoke on the impact of the donation: "We are incredibly grateful for gifts like this from Staff Electric that allow us to provide our families with catered meals from area restaurants. After a long day at the hospital the last thing we want our families to have to worry about is what's for dinner? Thank you, Staff Electric, your generous hearts are helping us make our House a home!"