Helping Humanity: Staff Electric Offers Services to Sustain Franklin ReStore Location
Throughout summer 2021, Staff Electric gifted services and materials to the Franklin ReStore location. This Act of Kindness was done in honor of Staff Electric's 101st anniversary as Southeast Wisconsin's trusted electrical and technology partner.
"I chose to nominate Habitat for Humanity because I strongly believe in what they do for the community, and I volunteer for them when I can," says Staff Electric BIM Manager, Jeff Drews. "They provide opportunities for people to own their homes who might not be able to do that otherwise. When communities own instead of renting, the pride of ownership can start to transform communities."
Through their Habitat ReStores, Habitat for Humanity creates stronger neighborhoods and contributes toward a cleaner environment. Habitat ReStores are independently owned and operated by local Habitat for Humanity organizations. They accept donations and resell an ever-changing inventory of diverse, previously owned but high-quality merchandise at a fraction of the original retail price. This benefits their customers as well as keeps reusable household goods and building materials out of area landfills.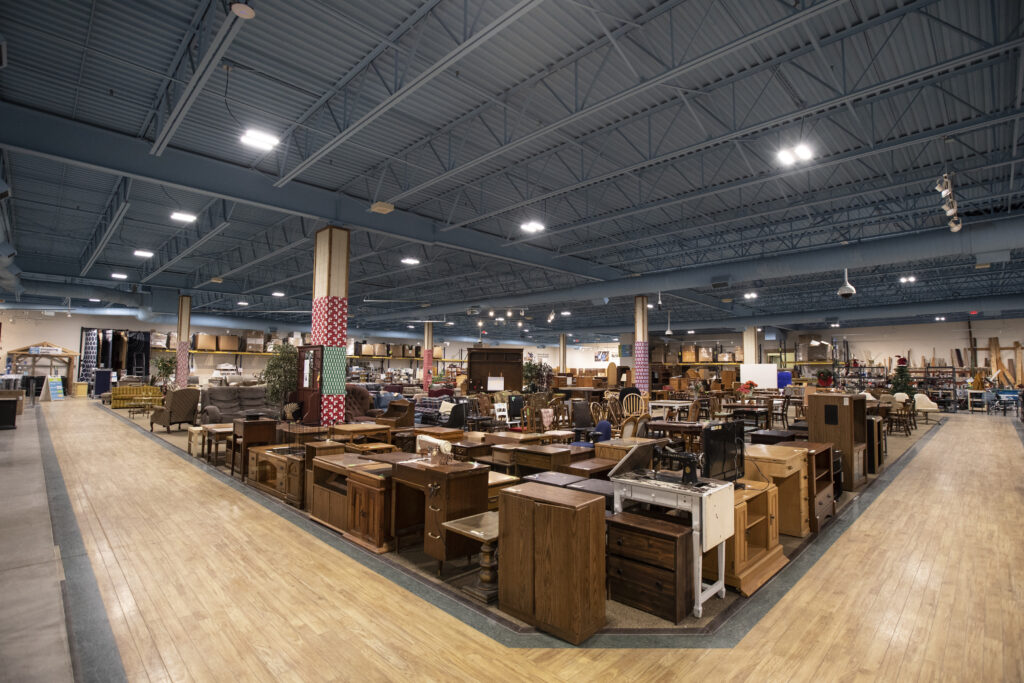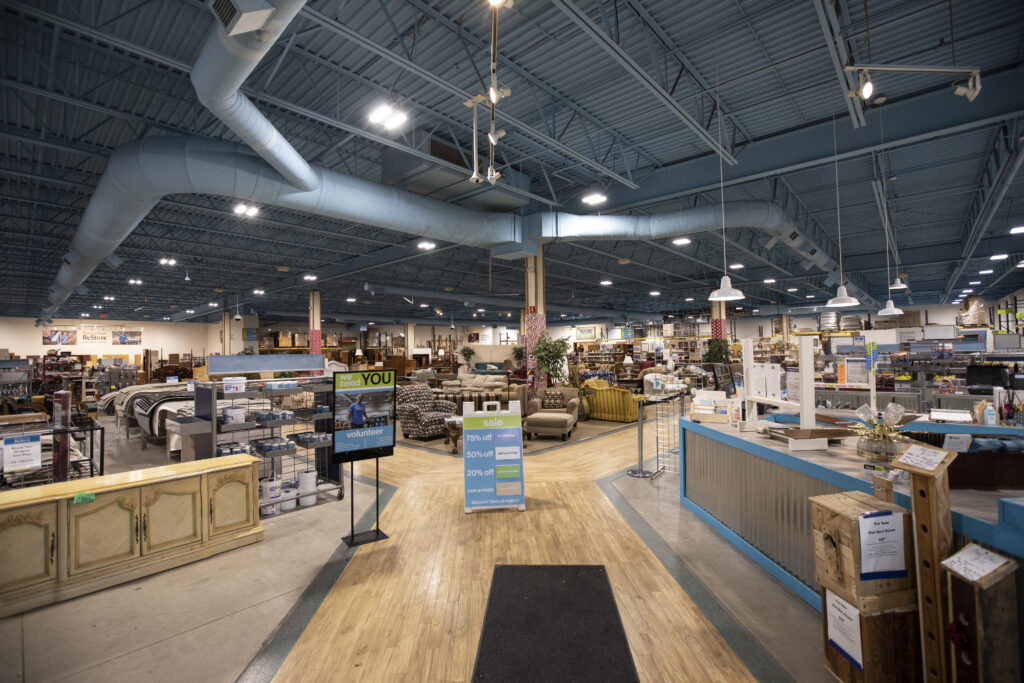 "On behalf of Milwaukee Habitat for Humanity & our ReStores, we are so grateful for Staff Electric's generous donation of materials and service to our Franklin ReStore," shares Andy Heuer, Development Director at Milwaukee Habitat for Humanity. "The planning was easy and their crew was extremely professional. This LED light fixture upgrade will cut our energy bill in half every month leading to a savings of more than $10k every year for this non-profit organization for years to come."
Staff Electric would like to thank Habitat for Humanity and their volunteers for all the hard work they do year-round.